Dear Friends,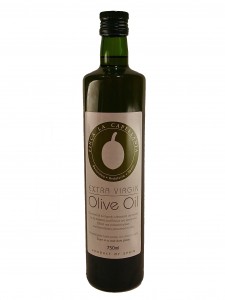 This is your chance to participate in the harvest and pressing of the purest, 100% organic olive oil.
For 200 € / year, you and a friend/family member can come to harvest the olives in our farm, press the olives oil onsite, and try the new oil, and enjoy a countryside lunch with wine in the owner's house onsite.
Plus you walk away with 18 bottles of 500ml of our oil, of the variety you choose!
Invite more friends just for lunch and they pay 50€ per person including 1 bottle of 500ml of our olive oil (free if they decide to join the club)
You can even let friends/family use your yearly harvest invitation free of charge, if you cannot make it.
The planned dates for the harvest are
28 October
11 November
2 December
27 January
This is a truly unique experience to participate in the creation of an exceptional product.
Membership will automatically renew unless you send an email to info@fincalacapellania.com requesting to cancel.
Finca la capellania can cancel the club at any time, in which case it will refund the current year's membership fees immediately.